Customer outreach and acquisition is an important aspect of every business. After all, without customers, you wouldn't even have a business or organization to speak of. But, what happens after you've successfully signed on new customers? You have to work hard to keep them fully satisfied and in your corner. Friendly and courteous welcome call services mean a lot more to new customers than you might think.
Not only are welcome calls the first point of contact after you've acquired a new customer, but they can also leave a good first impression of your organization, thus reaffirming that the customer made the right decision. Oftentimes, customers tend to think that business outreach communications are going to be self-serving. But by making welcome calls to new customers, you have the opportunity to change and take control of that narrative. You can set your business apart from similar organizations by truly making your customers feel appreciated and welcome from the beginning.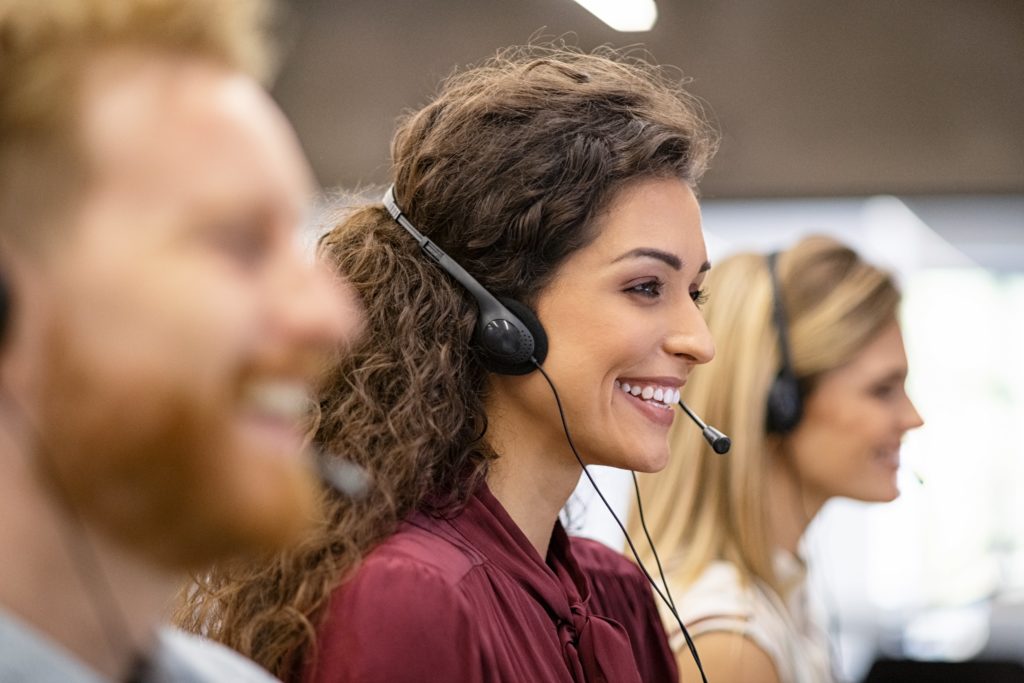 What Is a Welcome Call Service?
A welcome call service is exactly what it sounds like. It's a strong component of your customer retention strategy that's designated to contacting new customers and letting them know how much you appreciate their patronage.
Customers should be made to feel good about their investment in your business, no matter how small or big it is. At the end of the day, there's a good reason that they chose to support your organization and you should try to reinforce that feeling at every opportunity. When there are no obvious or available opportunities to make your customers feel good, then you should go out of your way to create them yourself. That's what welcome call services accomplish for your business.
Why Do You Need a Welcome Call Service for Your Business?
Welcome calls have the ability to help you build strong and long-lasting relationships with your customers. They also give customers opportunities to interact more with your business by asking questions or giving feedback where it's needed. Welcome calls also give a personal touch to your professional relationship with your customers. That makes them feel special and like they're more than just a number to you. Don't underestimate the importance of welcome calls.
Instead make the most of them. Use welcome calls as a vehicle to establish strong and positive customer relationships while also giving your customers valuable opportunities to give their opinions. Ultimately, welcome calls are more than just customer interactions; they're conversations that allow you to delve deep into what makes your customers tick, what they like, what they dislike, and basically how you can offer the best possible service for their individual needs.
What Are the Benefits of a Welcome Call Service?
All of this already sounds great, but we haven't even begun to touch on the benefits of having a designated welcome call service working on your behalf. Onboarding new customers doesn't begin and end with the acquisition phase. That's just one step in a multi-prong process that also includes identifying your target/niche audience, creating an appropriate marketing platform for that audience, acquiring customers, and then nourishing those customer relationships for long-term success. It all starts with a simple welcome call and here are a few reasons why you should dedicate resources to this important practice.
Introduce Yourself to Your Customers
Welcome calls are an excellent opportunity to introduce your customers to your business so that they can get to know you better and vice versa. These are mutually beneficial exchanges that actively engage customers and spike their interest even more than your original marketing plan. While it's true that customers can certainly just read the "About Us" page on your website to learn about your business, chances are they already did that when they were placing their orders or researching your organization. Calling your customers to welcome them and thank them for their business creates more of a personalized dynamic.
Make Customers Feel Appreciated
New customers don't always know what type of service or treatment to expect from companies they support. Companies often concentrate so much on the acquisition portion of the professional relationship that they neglect the all-important retention strategies that keep customers loyal. Welcome calls are a very necessary courtesy service that you can extend to your customers to let them know that you care about them and that you're always available to answer their questions or address their concerns. Furthermore, welcome calls are also ample opportunities to thank your customers for choosing to support your organization and this can make them feel very much appreciated.
Inform Customers about New Products, Services, or Promotions
Welcome calls are also an excellent means of communicating with your customers because they lend themselves to open dialogue. If a customer purchased a specific product or signed on for a certain service, you now have the opportunity to inform them about similar products or services that you offer. Offering welcome incentives like special promotions for new customers is also a great way to guarantee their continued support and let them know you appreciate their support.
Offer Additional Customer Assistance
It's pretty safe to say that customers have had negative experiences with companies they've supported in the past. A welcome call is like a clean slate that allows you to better understand the needs of your customers and offer them appropriate assistance. Even if they don't require assistance in that moment or are unable to talk, a simple warm welcome call may compel and even encourage them to actively participate in interactions with your company via social media, email, live chat, and the phone.
Welcome Call Services in Canada from 3C Contact Services
At 3C Contact Services, we know just how valuable welcome call services can be to a business of any size across all industries. Customers want to feel appreciated and valued for their support. Our courteous, friendly, and fully trained customer service associates know how to truly make your customers feel welcome on your behalf. Contact us today to learn how we can help you improve your business practices and expand your organization.