Regardless of the type of industry or services you specialize in, every business requires some form of lead qualification in order to guarantee the quality and convertibility of their prospective leads. Some sales agents have a strong knack for identifying and qualifying strong leads immediately, whereas others have the right amount of talent and knowledge to convert even seemingly weak leads into surefire sales. In some cases, luck might have something to do with it. However, the best way to immensely benefit your business is to hire a prominent third-party realtor lead scrubbing company to thoroughly examine the leads that your web site generates.
What Is Lead Scrubbing?
Lead scrubbing is when agents carefully review the list of generated leads for their clients and remove any undesirable or bad information. Sometimes, when users are prompted to enter information onto your web site, they're not comfortable sharing their real personal information and will just enter in anything to make the prompt go away. In most cases, this false information is fairly easy to identify but in order to catch all of them, you need a dedicated agent to run through the list with a fine-toothed comb.
Real estate lead scrubbing can essentially be categorized in two ways: removing fraudulent leads that contain incorrect information as previously mentioned; and removing leads that are unqualified and are unlikely to convert into strong prospects. The trick is trying to determine how to actually figure out if a lead is qualified and the likelihood of them converting into a potential sale.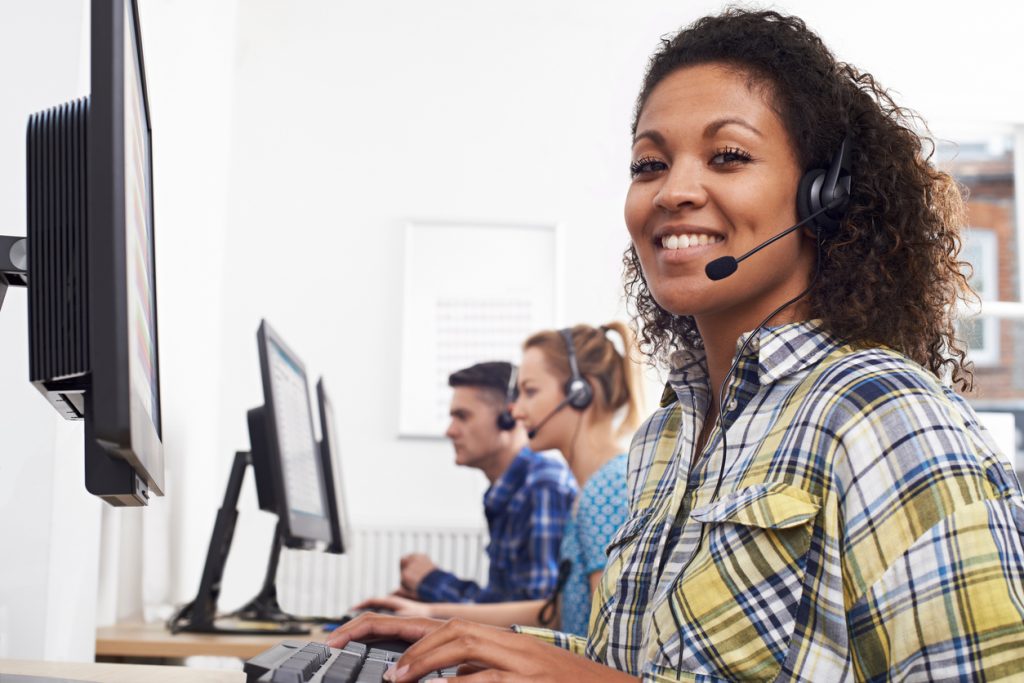 iStock.com/Highwaystarz-Photography
Lead Scrubbing Tactics
There are certain criteria that well-trained agents know to look for in order to decipher the difference between good and bad leads. For instance, e-mail addresses that don't contain the @ symbol or a ".com" or ".ca" at the end are primary examples. Phone numbers that begin with 555 or even 888 as the area codes should also raise some serious red flags. Duplicate lead information should also be removed or omitted from your list as this can cause a great deal of confusion when sending out orders or specific information. Those specific leads might not realize that their information has been entered twice and they might be frustrated if they begin receiving multiple copies of the same products or services.
A very effective way to avoid misinformation from inadvertently being entered onto your web site is by setting up prompts or lines that ask users to verify or review their information to make sure it's correct.
Rather than having to sift through an endless barrage of prospective leads yourself, you can hire professional inside sales agents to qualify the leads for you. They'll assess your entire list of leads accumulated from your web site and other online sources and then follow up with each one to the best of their ability to see how serious they are about real estate. Any information that's obviously incorrect will automatically be removed from the list, allowing you to focus on only the strongest leads that are generated from your web site and ad revenues.
The Importance of Outsourced Realtor Lead Scrubbing
Third-party realtor lead scrubbing has many advantages and can actually save you a great deal of time, money, and resources that you'd otherwise spend on attempting to cultivate dead-end leads. Sometimes, even if a particular lead seems promising and as if they're highly likely to convert, something could set them off at the last minute. You then need to put in the additional effort to convince them again to invest in or support your business.
It's that second turnaround attempt that truly determines whether that lead was a strong enough prospect to convert into a sale from the very beginning. Finding your niche sales tactics in this topsy-turvy industry can be incredibly difficult, especially if you're just starting out. But, with the help of outsourced real estate lead scrubbing agents or aggregators, there's no reason why you can't successfully hone your skills when it comes to recognizing and cultivating qualified leads.
Whether you're interested in learning from these professional sales experts or you simply want to hire them to utilize their skills in order to improve your business practices, there's no denying that there's a great deal of value in what they're able to accomplish.
Third-Party Realtor Lead Scrubbing
As simple as it may seem, scrubbing leads is actually quite time-consuming and it takes a great deal of knowledge, sales intelligence, and skill to do it accurately and efficiently. The faster leads are scrubbed, the faster your company can begin to reap the rewards of setting higher sales goals and reaching them.
The more your company expands, the more leads you're going to generate and unfortunately, not all of them are going to be beneficial to your bottom line. Some of them will be fraudulent or completely worthless. At some point, you need to either take the time to clean up house and remove these leads from your repertoire or you need to hire someone else to perform these duties for you. In the process of trying to hastily remove leads, you might accidentally overlook some potentially good ones and for that reason, it's better to outsource a third-party lead scrubbing specialist so that you can focus on other aspects of running your business.
3C Contact Services hires only extremely experienced and knowledgeable sales representatives who are able to quickly and easily identify strong sales leads that are likely to convert into sales. Our agents take the time to follow up directly with your leads via their most preferred modes of communication including e-mail, live chat, and phone calls to keep them engaged and interested in your products and services. To learn more about our exceptional sales and customer service techniques, please feel free to contact us today!