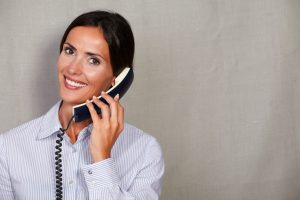 As dentists try to provide their patients with better service, one area that they should focus on is their scheduling. The influx of calls and rescheduling can become frantic if dentists don't have a reliable team and system in place to manage these calls. An outsourced dental appointment scheduling service is one way to ensure that your clinic maintains order and efficiency in its scheduling.
Benefits of Outsourcing Appointment Scheduling for Dentists
Call centers offer a reliable dental scheduling service that can facilitate incoming and outgoing calls in order to manage appointments. Dental clinics should actively prioritize appointment scheduling call centers as an outsourced scheduling service. There are many benefits to this service, some of which include the following:
Better Utilizing Your Receptionists' Time
As a dental professional running your own clinic, you know that receptionists are asked to do a lot more than just book appointments. They often handle multiple jobs like billing and are on the front lines of your customer service. By outsourcing your appointment scheduling to a call center, you take much of the pressure off of your receptionists and allow them to excel at other parts of their duties.
Save Your Practice Time and Money
Any efficiency in scheduling is a means of improving the bottom line. Having a call center set appointments means your practice will be able to get more people in and out of your clinic more effectively. It will also cut back on time wasted since receptionists won't have to go back and forth on the phone with patients to try and schedule and reschedule appointments.
Decrease the Number of Missed Appointments
The availability of an outsourced call center for your dental practice means much fewer missed calls. Fewer missed calls means that communication with patients will be better maintained and appointments can be adjusted and readjusted to fit both patient and dentist schedules.
Automated Appointment Reminder Support
One of the tough parts of setting appointments is that often these appointments are a month or more down the line. Having a receptionist give a patient a slip with their next appointment date isn't enough. Call center appointment scheduling for dentists includes automated reminders that notify patients of their next appointment date.
Appointments Can Be Scheduled at Patients' Convenience
Patients call to schedule appointments when they can, which is usually before or after they are at work. This becomes problematic for dental clinics because that leaves them having to search through phone messages to decipher the best times for patients. A call center service like 3C Contact Services will be available at all hours to take those calls and schedule appointments at the convenience of the patient.
3C Contact Services Appointment Scheduling Service for Dentists
3C Contact Services is confident in our team's ability to deliver capable appointment scheduling services for dentists. Let us show you how to realize all of the benefits of our call center solutions. If you are dental clinic looking to improve your bottom line, contact us now.