Effective fundraising techniques involve being tactful, compassionate, and understanding of people's limitations without pressuring them into supporting your cause. Espousing all of these vital characteristics requires a great deal of patience and experience working with non-profit and not-for-profit organizations along with proper time management skills. Between running your organization, planning fundraising events, and managing other aspects of your business, you most likely don't have enough time to dedicate to getting on the phones and convincing people to make donations. That's where a reliable and reputable fundraising call center can come in handy. They'll take over all of the grunt work for you and guarantee that you meet all of your fundraising goals in a timely manner. Keep reading to learn more about how outsourcing a call center for fundraising can help you maximize your company's productivity and allocate more time towards completing other important tasks.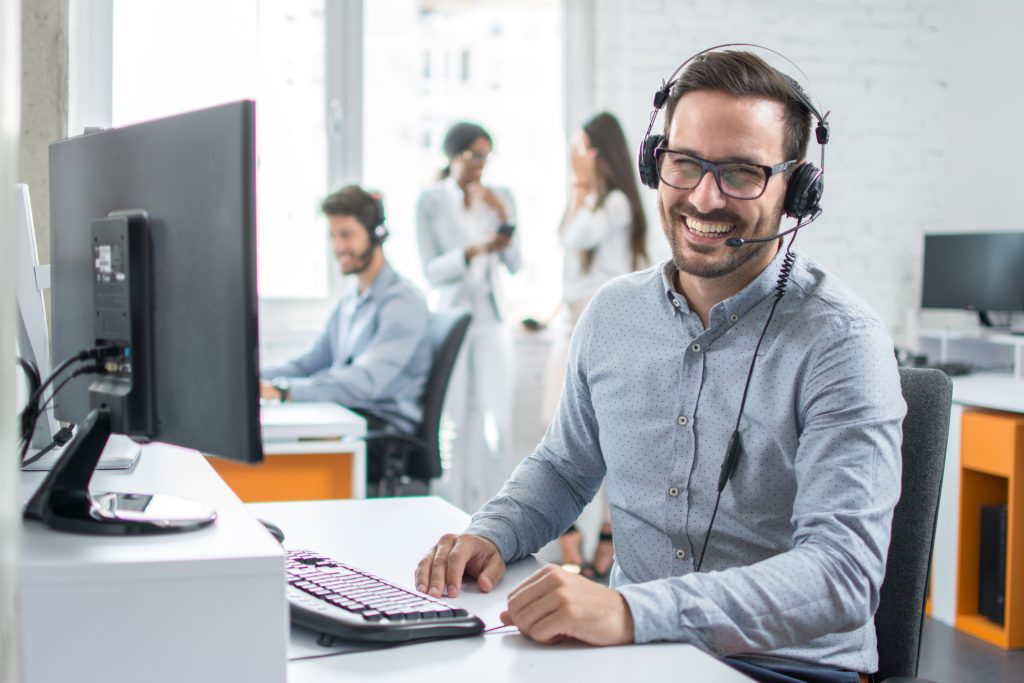 iStock.com/Bojan89
Fundraising
Fundraising is a very noble endeavour that can help make the world a much better place than it is. Not only are you actively raising awareness about key issues, diseases, natural disasters, and research initiatives that the general public might have otherwise been unaware of, but you're also taking steps to improve the state of the affected communities, both locally and abroad. And that's a very commendable example of what it means to be a courteous human being. Who wouldn't want to support an altruistic organization whose main goal is the betterment of the world? The key to eliciting good fundraising efforts is to allocate as much time and resources as necessary into extending a strong line of communication between your benefactors and call center representatives. Making your sponsors feel like they're supporting a worthy cause and providing them with worthwhile incentives in exchange for their donations will inspire them to support your cause and spread the word to other people they know.
How Charity Call Center Services Can Help Increase Fundraising Initiatives
Non-profit call center services offer a wide range of campaign initiatives that can help you when it comes to increasing the overall productivity of your organization and put your fundraising earnings over the top. Exclusive services include inbound and outbound calling to your existing donors list; soliciting new members for donations; setting donation reminders for your benefactors; and retaining existing leads while constantly working to generate new ones. All of these responsibilities are set in motion by your organization's management and put into action by representatives that are extremely well versed in the priorities of your company.
This is the ideal solution to keep track of your donations and fundraising progress and it also helps to eliminate the risk of funds being misplaced or leads being solicited on multiple occasions. Trusting a call center that specializes in promoting and completing fundraising initiatives and that has experience working closely with similar organizations guarantees that the integrity and upstanding reputation of your company will remain intact.
If you're just starting out in the fundraising game, then your attention and time might already be spread a little thin with all of the important paperwork and logistics involved in registering a non-profit business. That means you need even more assistance in acquiring potential donors and establishing a strong relationship with them. Letting an expert charity-oriented call center handle the customer service side of your business grants you more time and energy to work on establishing your key messaging, hiring the right employees, and other important aspects of your business.
Why You Need an Experienced Fundraising Call Center on Your Side
Call center employees have the knowledge and problem solving skills to address any and all questions and concerns that may arise with any of your existing and prospective donors. Quick thinking skills along with compassionate and reassuring responses are the type of beneficial attributes you need in your midst to generate positive results for your institution.
Additionally, donors will always feel like they're receiving substantially high-quality personal care if they have the option of contacting an individual over the phone or via e-mail rather than simply being directed to an automated service. That extra human touch will make your charity more relatable to your prospective benefactors, making them feel that they have a personal stake in the success of your organization.
All it really takes is a little polite conversation and a simple explanation of how the potential donor's charitable contributions can make a big difference in the grand scheme of things. Hiring a professional call center also allows you to cater to a larger demographic of would-be sponsors. The key is to tailor sales pitches to the sensibilities of your callers without overstepping unethical boundaries and this is a very difficult thing to do that takes a great deal of skill.
A lot of call centers these days have also evolved and extended their services far beyond simply answering telephone and e-mail inquiries. Cold calling has remained a prominent aspect of acquiring new leads and retaining old ones. Don't forget that you'll also need someone to manage your social media accounts and provide live chatting services. Dynamic, lively, and technologically adept call center representatives are fully equipped to take care of all of these responsibilities for you and many more.
To put it simply, the possibilities are endless as long as you choose a dependable call center service that properly trains their representatives in the nuances of your specific organization.
3C's Outbound Calling Services for Improving Your Fundraising Procedures
Regardless of your physical location and cause, 3C Contact Services can help your company achieve its fundraising goals through effective outbound and inbound calling, cold calling, upselling, and extensive quality assurance services. We have the capabilities to guarantee that all of your requirements and stipulations are not only met, but exceeded. All of our call center employees will be elaborately trained on all of your company policies, call scripts, and preferred responses. Every representative undergoes extensive conflict resolution training from the day they're hired and throughout their employment to ensure that they're given the appropriate tools to handle anything that comes their way. Contact us today to learn more about the services we offer and how we can help elevate your fundraising goals to new heights.