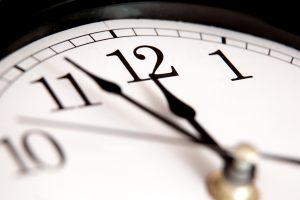 Toronto, Canada, October 14, 2016 – 3C Contact Services (www.3CContactServices.com), North America's premier cost-effective provider of contact center solutions for small- and medium-sized businesses, is announcing its rebranding along with new hours of operation.
As part of the company's rebranding, 3C Contact Services has launched a newly redesigned web site, as well as revealed a new brand logo to customers. The new web site design is intended to help improve the user experience for visitors to the web site and better emphasize the services the company offers.
"We have made quite a few changes, not just with our web site design and branding, but also in our operations," says Steven Facey, general manager of 3C Contact Services. "These changes will help improve our overall service to our clients and better position us a premier providers of inbound and outbound call center solutions."
One of the most prominent changes includes shifting its primary focus to customer retention and eliminating some of the services the company couldn't support.
"We're putting a stronger emphasis on customer retention and focusing on the businesses who have contributed to making 3C what it is today," Facey continues. "Managing the relationships we have with our current clients is the first step in acquiring new customers and making stronger connection within potential clients."
In order to better service its customers, 3C Contact Services has also extended its hours of operation. Previously the contact center was open from 9:00 a.m. to 5:00 p.m., Monday to Friday, and closed on Saturdays. Now, the company will be available to its clients from 8:00 a.m. to 7:00 p.m., Monday to Friday, and from 9:00 a.m. to 5:00 p.m. on Saturdays. In the coming months, 3C Contact Services plans to further extend its hours of operation with staff available from 8:00 a.m. to 8:00 p.m. on weekdays.
"We've seen so much growth within the company over the last year, especially with the promotions of key staff members," says Facey. "We look forward to even more positive changes now that we have rebranded and extended our office hours."
3C Contact Services provides inbound and outbound call center solutions for businesses across Canada, helping increase profitability, grow market share, and improve customer relationships. 3C Contact Services offers a range of customer service, sales, marketing, and customer support services for their clients. More information can be found at www.3CContactServices.com.