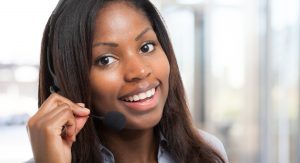 Real estate is changing. In fact, it's already changed significantly just in the past decade. Consumer behaviour is one of the biggest changes especially with the Internet impacting how they go about buying and selling their homes.
Now, more than ever, the need for quality lead-generation services for real estate is crucial to the success of any agency. Where agencies were once hesitant to use outside services for fear of information being leaked to competitors, it's now seen as an advantage to partner with a real estate agent call center to ignite new leads.
Lead Generation for Real Estate Agencies
Real estate is super competitive. Particularly in Toronto and across the GTA, the race to find quality leads is fierce. You need to ask yourself what you are doing as an agency and as an individual agent to make yourself known to potential buyers.
The most successful agents and agencies are in constant modes of marketing and advertising. They understand that connecting with new leads is what keeps their business growing. Of course, lead generation can be accomplished in many ways. It's up to the agency to be willing to explore these options and find what's most effective.
Before any decision on how leads are to be generated is made it's important to know just who your agency is targeting. Putting out generic material isn't going to cut it in this market. You need to be precise and focused in your messaging to attract your ideal client.
This is where utilizing real estate calling services can be an advantage. We give you a team dedicated to nothing but finding quality leads for your agency. Through whatever means work best for your agency, we will help execute a lead generation strategy that is effective and one that brings in the type of clients consistent with your agency.
3C Contact Services Lead Generation Call Center Services for Real Estate Agencies
What 3C Contact Services hopes to accomplish is not a campaign aimed at a broad spectrum of consumers. Our goal is to devise focused strategies that create sales pipelines to grow your revenue. We do this through phone, e-mail, and other digital channels as need be. More than just real estate cold calling or real estate telemarketing, 3C Contact Services is equipped to execute a cohesive lead generation strategy for your agency. If you are a real estate agency looking for better ways to generate leads, get in touch with 3C Contact Services today at 1-888-353-2335.