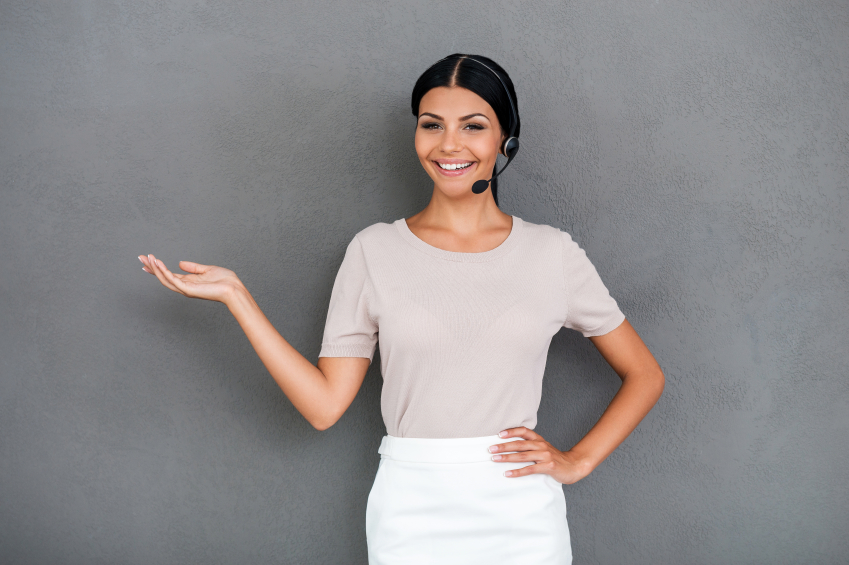 There are a lot of services that are now offered by call centers, but one of the most overlooked is the customer satisfaction check-up. Good customer service now requires new strategies and techniques to remain competitive. While call centers in the past simply answered calls and responded to complaints, today's call center actively grows business, makes sales, and raises customer retention. To achieve these goals, call centers require data, statistics, and—most importantly—customer feedback.
Why Customer Satisfaction Check-Ups Are Important
Perhaps the biggest advantage that call centers have is direct access to customers. While other parts of a business—such as marketing or product development—often do not have the same opportunity for customer interaction, call centers are able to receive constant, direct feedback from customers.
If you are trying to determine if customer service is effective, then there is no better way than through customer feedback. Call centers never have to guess whether their customer service is effective: through customer interaction and surveys, they can accurately determine their success rate and highlight areas for improvement.
As well, much more than just customer service can be evaluated through customer feedback. New products, special promotions, and marketing can all be evaluated through a customer survey conducted by a call center.
Tips for Customer Satisfaction Check-ups
If you want to evaluate customer experience and determine the success of your customer service, there are a few easy tips which your call center should follow.
Record Calls
Call centers routinely record both inbound and outbound calls as this gives them an opportunity to listen back on the interactions and analyze them for areas of improvement. By using recorded calls, call centers have increased opportunities for evaluating their performance in depth. As well, recorded calls are often used for training customer service representatives, allowing them to listen to experienced representatives use tactics like upselling, cross-selling and de-escalating problems.
Determine Your Objective
When conducting a survey or soliciting customer feedback, it's important to determine clear objectives. If you do not have a clear objective, you cannot accurately determine what is and isn't a success. Furthermore, without a clear objective, you run the risk of poor solicitation of customer feedback. By determining your goals and aims, you can solicit the exact feedback you need to figure out your success rate.
Keep Things Simple
It is not uncommon for call centers or businesses to go overboard with customer feedback. While many businesses may feel that more information is better, asking too much of your customers is a sure-fire way to aggravate them or turn them off. As well, the more questions you ask, the less accurate the answers received, as customers may become impatient. It's advisable for call centers to ask their customers no more than five questions.
Be Transparent
When conducting customer satisfaction check-ups, it is very easy to forget that the check-up itself may also have an impact on your customer's satisfaction. Remember that the customer is helping your business by providing feedback. Make sure that you are obvious in explaining why their feedback is important and for what you will use it. Ensure customers know that their feedback is appreciated.
As the leading provider of outsourced call center solutions, 3C Contact Services teaches its partners the necessary customer service skills needed to engage and retain customers. Call us today at 1-888-353-2335