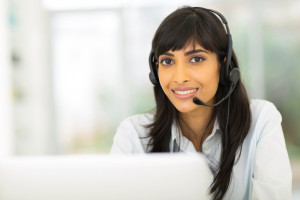 Most contact centers today are apt at providing a wide range of services, but multilingual contact centers must take into account special considerations to be successful. With high-end technology, professional agents, and a diverse offering of services, call centers have evolved a lot from what they used to be. However, multilingual service can add a lot of complications to a call center's operations. In many cases, ill-equipped contact centers cannot handle multilingual service and will suffer a drop in the quality of their services.
As a multilingual call center, 3C Contact Services takes special consideration to maintain the highest quality service in a range of languages. There are many approaches and strategies necessary for successful multilingual service. Here are some of the top considerations we take into account to maintain quality.
Data and Metrics
When offering multilingual service, the most important thing is to be able to evaluate the effectiveness of the service. When offering service in a range of languages, it is very unlikely that the contact center's manager will speak all of the languages. This means determining success can be difficult. This is why it is fundamental to have metrics, benchmarks, and objective goals for success. By using data and statistics to create objective goals, a call center can easily determine the success of service in any language.
Individualized Goals
While using objective goals and benchmarks are important for evaluating the success of multilingual service, it's also important to individualize these goals based on which language is being used. Different languages can carry different considerations. One approach may not serve all languages effectively. A good contact center will customize their service for each offered language, revising goals and benchmarks accordingly. Cultural differences have to be taken into account: the same service could be considered prompt and pleasant in one language but offensive or ineffective in another.
Proper Technology
When offering multilingual service, a contact center has to be able to quickly and efficiently connect callers with the agents that can speak with them and handle their needs. This is difficult without the right technological infrastructure. Contact centers should have technology that quickly match agents with callers. As well, they should use call-prioritization technology to improve efficiency and reduce wait-times.
Time Zone
Multilingual service is often used for companies that serve a diverse selection of geographic locations. One of the most important things for these companies is that their customers can contact them during appropriate or reasonable hours. 24/7 service is a must, as the middle of night in a contact center's area may be daytime or afternoon where a customer is calling from. It is important for any contact center to have a wide and open availability for customers to contact them, but it's even more crucial when offering multilingual service.
As the leading provider of outsourced call center solutions, 3C Contact Services teaches its partners the necessary customer service skills needed to engage and retain customers. Call us today at 1-888-353-2335.