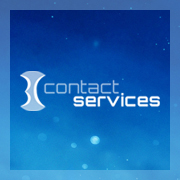 Toronto, Canada, July 28, 2015 – 3C Contact Services (www.3CContactServices.com), North America's premier cost-effective provider of contact center solutions for small and medium-sized businesses, is responding to Deloitte's 2015 global contact center survey.
For their 2015 global contact center survey, professional services network Deloitte surveyed 300 businesses on five continents. Of those surveyed, 96% of the respondents said that their contact centers' roles were expanding. The main reasons for this were customer service demands and business expansion. (Source: "2015 Global Contact Center Survey Results," Deloitte web site; July 23, 2015; http://www2.deloitte.com/content/dam/Deloitte/us/Documents/process-and-operations/us-sdt-2015-global-contact-center-survey-results-infographic.pdf)
"The results of Deloitte's survey aren't surprising," says Damian Reyes, Customer Service Manager at 3C Contact Services. "In recent years, contact center agents' jobs have included an increasing number of demands to provide customers with service through a growing number of channels."
The report reveals that contact centers are playing an increasing role in many businesses' customer service strategy. But in order to keep up, contact centers are going to have to work closely with their partners to keep up with clients' demands. This also includes the increasing number of customer engagement channels and IT systems.
The survey also says that the number of businesses delivering customer service via a contact center has risen from 62% to 85% in the two years since Deloitte's first polling in 2013. The number of customers reaching out to organizations across all channels, be it phone, e-mail, or instant messenger, is expected to increase according to 80% of the respondents. Not surprisingly, e-mail and mobile are the top contact channels.
It's also expected that the increased number of contact channels will mean new challenges for call centers' IT staff. This may just be a stumbling block for many organizations; according to the survey, just 18% of the respondents said that their contact center was prepared to meet increased IT demands. Even if they lacked fully integrated IT solutions to meet increased customer demands, most established call centers said this was a priority for them.
"If a call center is looking for an easy way to cope with increased IT demands, cloud computing is just one of the many solutions available," Reyes concludes. "Cloud computing allows IT staff at contact centers to turn systems over to a third party, making their job easier."
3C Contact Services works closely with partners to deliver cost-efficient, affordable solutions that work. Providing the best service to customers is becoming more complicated, but 3C makes it easier to understand. For more information, visit www.3CContactServices.com.