Data cleansing or scrubbing is the process of removing inaccurate, duplicate, or outdated information from your company database that no longer serves your interests. Data is constantly changing based on growing industry trends and customer sensibilities. Ensuring your files are always up to date can save you a lot of time, money, and resources while improving your customer service.
3C Contact Services offers comprehensive data cleansing services in North America so your business can stay on track. We work with B2C and B2B organizations to ensure optimal results for all of our clients.
Maximize ROI by Outsourcing Data Cleansing Services
Data cleansing is a very time-consuming and sometimes complex process that involves a series of detail-oriented tasks, including:
Deleting or updating old files
Deleting duplicate files
Enhancing existing files by adding valuable information
Performing routine data quality checks and audits
Inaccurate information takes up valuable storage space in your system that can be used for important and useful data. It also costs you a lot more money in the long run.
3C Contact Services offers competitive data cleansing, data verification, and data enhancement services that can help improve your business practices by creating more personalized customer service solutions based on accurate and reliable data analytics.
3C's Data Cleansing Services
Our team of designated data cleansing experts can help reduce and manage your turnaround rates, improve your database accuracy ratings, ensure online privacy and security for your business, remove duplicate information, and regularly audit your data for you with proven results. We offer the following data cleansing services: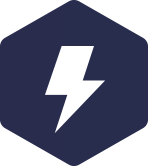 Data Aggregation
Data aggregation is a heavily research-based process that involves collecting from various reliable sources and creating a complete database with the most accurate and up-to-date information available. Our customer service agents maintain high customer communication standards to help you gather the information you need to create a complete and up-to-date database.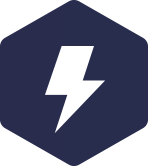 Data Organization
Another essential aspect of our data enhancement and data verification services is to ensure that all of your data is safely stored, organized, and easily accessible whenever you need it. Using organizational systems like CRM to store all of your customer information makes it easy for you to locate the exact information you're looking for to provide better customer service.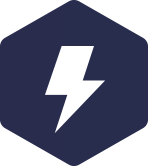 Removing Duplicate Data
Duplicate data can cause a lot of confusion and frustration, particularly if you have customers with the same names or other similar information such as addresses, phone numbers, and email addresses. Our qualified staff will perform regular database audits to verify important data and remove any duplicate or redundant information.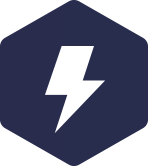 Updating Incomplete Databases
Incomplete databases lead to inconsistencies and service interruptions or delays. It's impossible to deliver a product or service to a customer when you only have a portion of their address to work with. We'll review all customer database entries and fill in missing information wherever possible.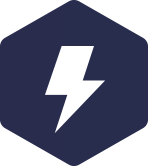 Data Verification
Our in-depth data verification services involve double checking all of the information entered into our system using various platforms. This process also helps improve service quality and overall customer satisfaction by eliminating the need for repetition.
How Does 3C's Data Cleansing Service Work?
We'll work closely with you to get a complete understanding of your business model, your customer base, and your ultimate goals to facilitate maximum growth potential for your organization.
While acquiring as many customers as possible is definitely a priority, it's also important to make sure that you're tapping into the right markets that will yield the best results for your organization. From lead qualification and providing follow-up customer communications to thorough data auditing, verification, information enhancement, and data scrubbing, we take special care in guaranteeing that you have all of the tools you need to successfully move your business forward.
Why Outsource Data Cleansing Processes to 3C Contact Services?
Outsourcing your data cleansing processes to 3C Contact Services helps you save a lot of time and money while entrusting these important tasks to industry professionals. Our data cleansing services allow you to focus on other core aspects of managing and growing your business such as streamlining interdepartmental communications and applications.
Here are a few other reasons you should let us manage your data cleansing process:
We have a highly skilled multilingual team

We work in compliance with industry standards

We offer 24/7 customer support

We guarantee data security

We offer customizable services
For over 30 years, 3C Contact Services has been the go-to customer service call center in North America. Having served hundreds of businesses worldwide, we offer exceptional personalized customer support and back-end operations services that yield a strong ROI for our clients. To learn more about how our data scrubbing services can improve your business practices, contact us today!