As live chat support becomes more and more popular, the more people expect to see it everywhere they go. Traditional forms of customer support, like the phone and e-mail, are no longer enough to satisfy customers—they want answers, and they want them immediately. Live chat support services may seem like a luxury to you, but in 2017, they're quickly becoming a necessity for businesses to keep themselves afloat. With the advances in customer service technologies, live chat support isn't as unattainable as you think it may be; it can actually be profitable in the long run. Not sure if your business can benefit from live chat customer support service? If you identify with any of the following qualities, the answer is probably yes.
3 Signs Your Business Needs Live Chat Support Services
Low Customer Satisfaction
Customer satisfaction plays a vital role in the success of your business. While your products may be the best on the market, you can't expect your business to thrive if your customer support department is lacking. Consumers expect to receive support as fast as possible and to have their issues resolved in no time. Making it difficult for them to reach your customer support line, or even making them wait longer than they think they should have to, can upset them and result in negative feedback.
Lower Customer Service Expenses Budget
While introducing live chat support services may seem like a costly venture, it's actually a very cost-efficient thing to do. The more people that contact your system for customer service and support, the more agents you'll need to be able to provide adequate support. However, if your business isn't in the position to hire more customer support staff, a live chat is a great way to compromise. The cost per interaction on live chat is lower than most other methods; not to mention, live chat is faster. When interactions take less time, agents are able to work through the queue at a quicker pace.
Growing Demand of Proactive Customer Engagement
The demand for customer engagement was one of the top trends for customer service in 2016 and continues to be in 2017 as well. Live chats are a great way to offer targeted assistance to visitors when they need it. Companies that use live chats have the opportunity to make the sales and customer service process way more user-friendly for consumers. A live chat invitation can be triggered when a customer spends too much time on a checkout or product description page, allowing agents to step in at a crucial point in the purchasing process.
Once you've realized how beneficial live chat support can be for your company, you'll need to find the resources to help make it happen. That's where 3C Contact Services comes in. We have a team of highly trained call services agents who are available to take questions from your customers and provide support through not only live chats but through phone and e-mail as well. Contact us to get your live chat services set up, and improve your business today!
The following two tabs change content below.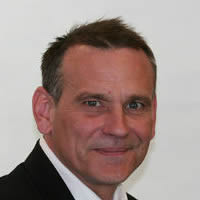 Steven
As vice president of sales and general manager, Steven is responsible for managing 3C Contact Services' staff, sales, and operations, developing strategic plans to grow business and increase the effectiveness of the provided service. Steven is also responsible for building 3C Contact Services' image and fostering relationships with clients and community organizations.